On this website we hope to give you a flavour of what our Society is about, tell you about some of the productions we have staged in the past, and keep you informed of events to come.
We generally perform two significant plays a year. We perform a varied mix of productions, including comedies, drama, the classics and we have even been known to present the occasional Agatha Christie!
We are always pleased to welcome new members to the society. Young, old, experienced or novice, all are welcome (indeed, encouraged) to come along and meet us. In addition to the actors needed for our productions, we always have many posts to fill for the backstage crew. These posts not only include the theatre crafts, but artistic and administrative activities such as Advertising, Programmes, Front of House management etc. [More...]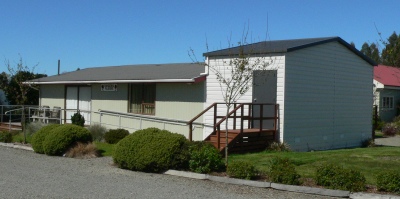 The Rangiora Players Little Theatre, at the Northbrook Studios, where many of our productions are staged.