Maps
Rangiora Players Little Theatre
Enter the address 187 Northbrook Road, Rangiora into your Satnav or Google Maps. Sometimes Google will even find us if you just enter *rangiora players*.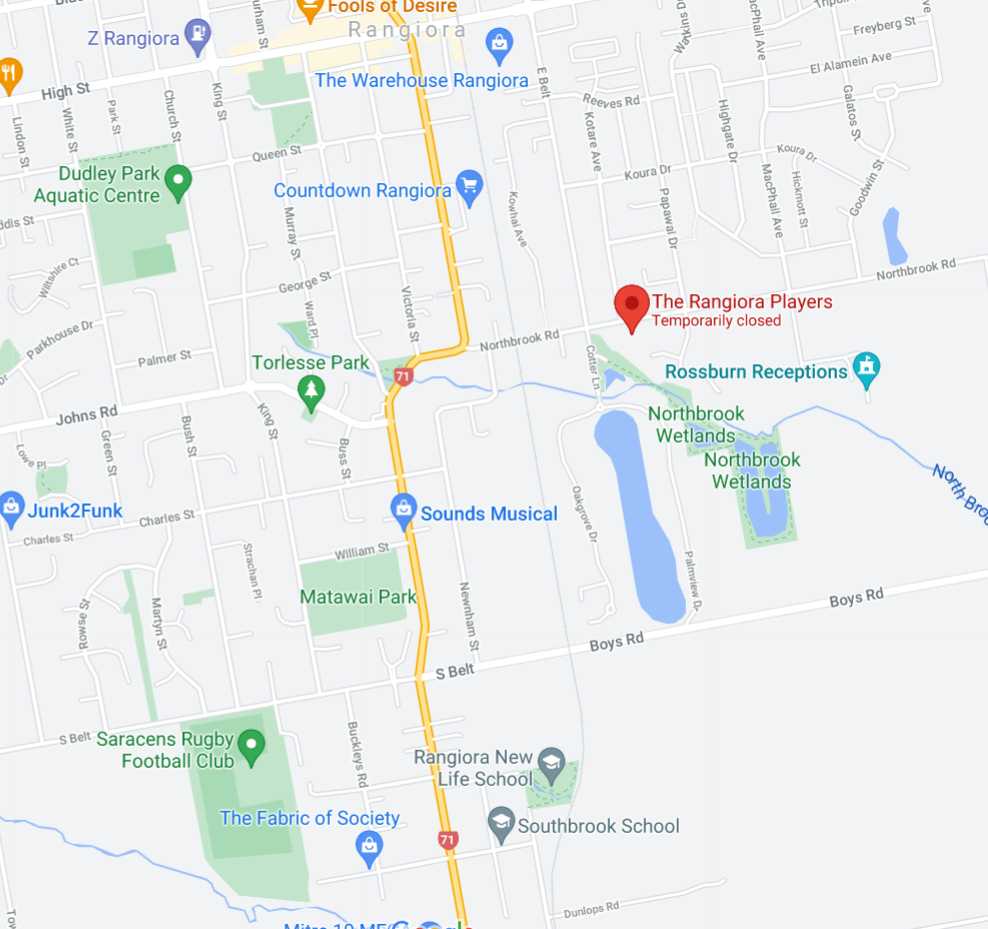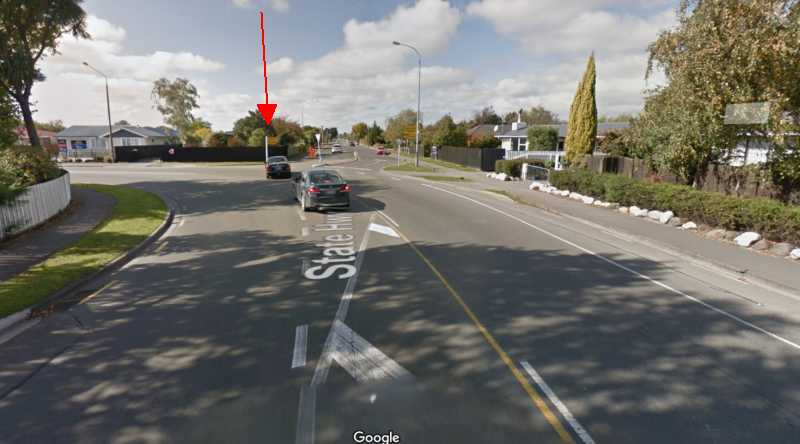 If approaching from Christchurch, or from the south generally, coming north up Southbrook road, then look out for the intersection with Northbrook road, signposted as pointed out with the red arrow here, to Northbrook Studios.
Drive along Northbrook road, over the railway line, then past Cotter Lane on the right, and Northbrook Studios are then just on the right.