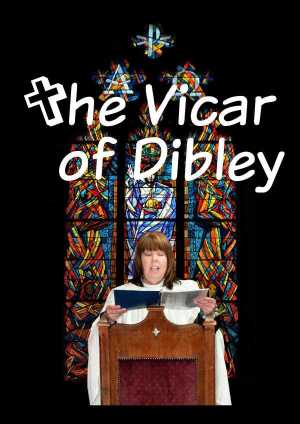 At the Rangiora Town Hall, 23th - 26th November 2011
The Rangiora Players are presenting three episodes of this classic British comedy:
Arrival
The new Vicar arrives in Dibley and Oh my God! - she's a woman. David Horton the pompous parish council Chairman states "This is outrageous - I won't have my village used like some laboratory animal to see if women vicars work!" And so we begin...
The Easter Bunny
Do you believe in the Easter Bunny?
Dibley apparently has a bona fide Easter Bunny causing Vicar Geraldine to think she has stumbled into the X Files. Beliefs are really tested and marriage vows are taken. By whom I wonder?
Winter
The Dibley parish council plan the annual Christmas "Show" which leads to some interesting and colourful suggestions. Result, as you would expect, is nothing like what was planned. Similar to what happened 2000 years ago - but nothing like it. Happy Days.
Why not join our mailing list to stay informed: Just click here.
Performances
Wed 23rd November 7:30pm
Thu 24th November 7:30pm
Fri 25th November 7:30pm
Sat 26th November 2:30pm
Sat 26th November 7:30pm
At the Rangiora Town Hall